Driver to pit radio communications for car racing covers every discipline.
Motor sport is one of the most exciting, diverse and enjoyable sporting activities on the planet, and UK motor sport in particular is world-renowned for its long, illustrious history and its great breadth and depth.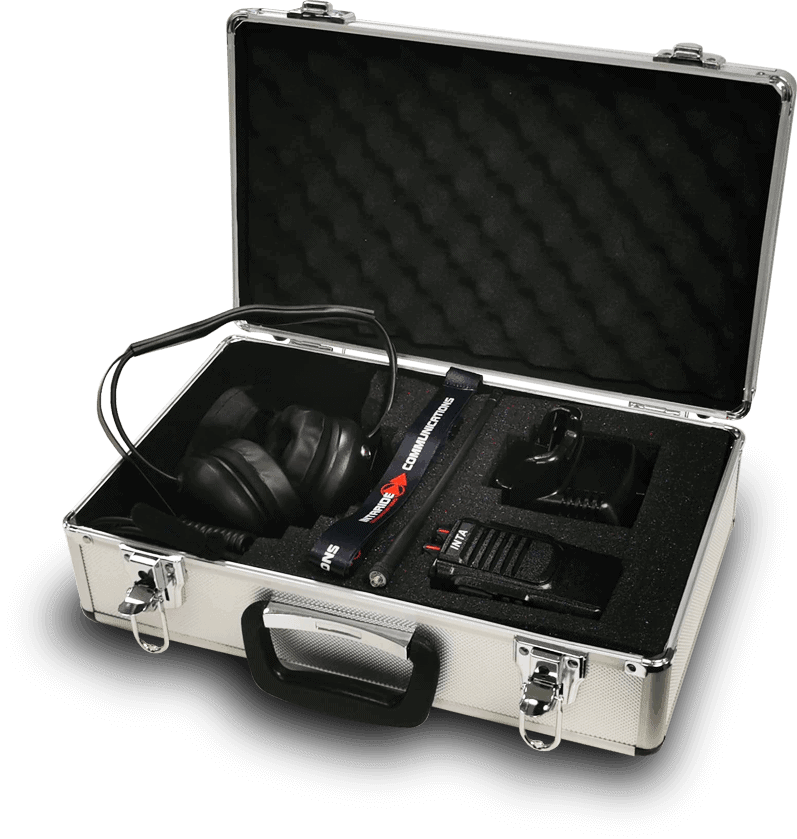 The beauty of the sport is that it offers something for everyone, as it is one of the few activities that allow men and women to compete against each other on a level playing field, regardless of their age, sex, background and even their physical disabilities.
However, ask any great driver and they will tell you that behind them is a great pit crew. A great pit crew who can guide them and advise them on how best to take on the track and, ultimately, pole position via increasingly important communication.
Using one of our great kits, the driver can constantly be in touch with their crew. Alternatively, you can make the kit completely bespoke to you and your requirements using our range of products. Keep driver and pit crew communicating easily.
Pros: Handsfree design means the driver can keep their hands on the wheel at all times
Cons: We will let you know when we find one
These are complete packages, no hidden extras, everything you need is in the kit. Additional drivers are easily added at checkout.
If you would like any additional information about the kits we can provide, how we can make them bespoke to your requirements or anything else then please do not hesitate to contact us as we are always more than happy to help or offer advice.
You may be interested in...