Pit Crew and Race Marshal radios
Pit crew headsets, radios and Bluetooth
Best quality pit crew headsets...
Our radio & Bluetooth pit crew / marshal communications systems are extremely easy to use.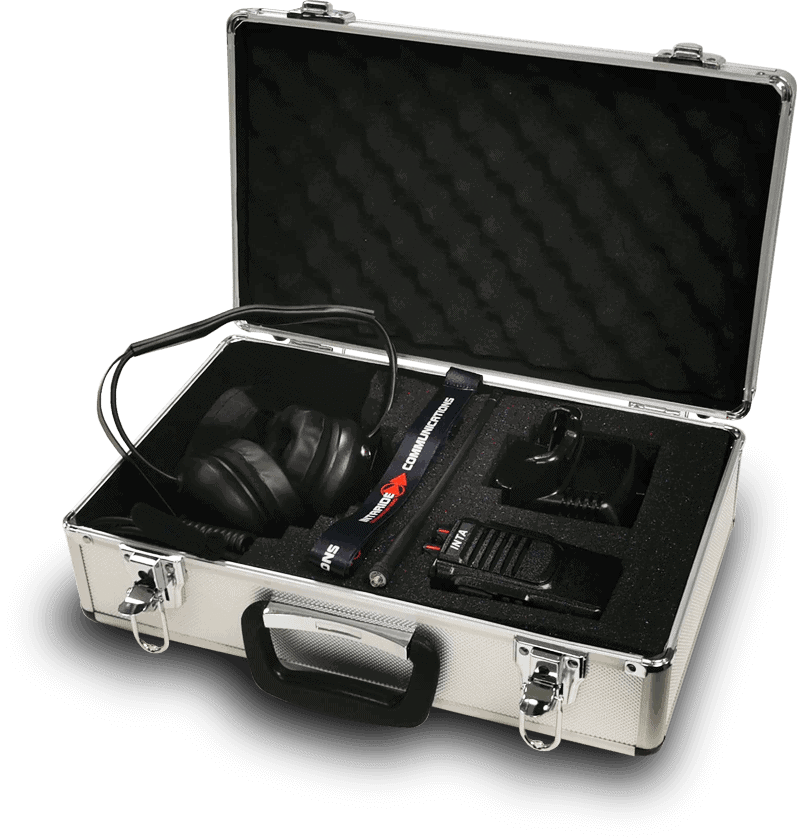 Single or multiple members of the pit crew or marshalling team will be equipped with a microphone and speakers in a "can" pit crew headset. This then connects to a radio transmitter/receiver or Bluetooth unit  allowing the crew to communicate with the driver through the use of a very simple Push To Talk (PTT) button.
Included with new features such as BTH "Behind The Head" design that allows wearing of hats and caps!
Industry leading super noise-cancelling microphone to ensure crystal-clear communication.
High standard boom microphone arm for exact positioning to your lips.
Integrated Volume Control and PTT (Press To Transmit) Button for increased convenience.
Super-Soft ear cup cushions for Ultimate Comfort and hearing protection!
2nd audio input for race scanner / 2nd radio etc.
You may be interested in...